In the recent few years, with the rise of many food processing counterfeits, unsafe food poses global health threat. According to a report from World Health Organisation, every year almost 220 million children experience diarrhoeal diseases and 96 000 die due to food borne infections. With these food products babies, children, pregnant women, elderly and those with less immunity are particularly vulnerable.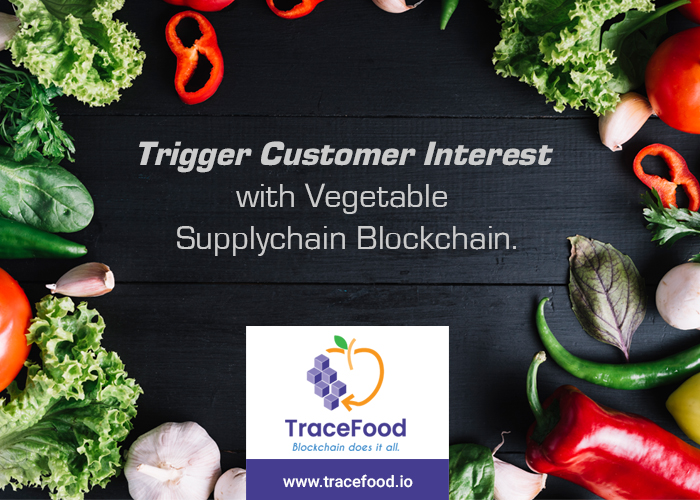 After the various flu outbreaks and food recalls in the past few years, people are more apprehensive of the food they eat. The food borne threat increases the awareness among people with every passing day. The progress in consciousness chiefly leads to the consumer's doubt on the vegetables quality they consume daily.
Food can become contaminated at any point of processing and distribution. Starting from the chemical fertilizers used before cultivation till the pesticides added at distribution, as a consumer we never know where it had went wrong.
For instance, the 2011 a poisonous infectionoutbreak in Germany linked to contaminated sprouts claimed the lives of 53 people living in Europe and North America, and leading to significant economic losses.
With the complex supply chain how can we be sure about the quality of the product?
Blockchain Technology for Vegetables
The best way to exhibit the quality of the vegetables is by implementing blockchain in vegetable supplychain. The most common use of Vegetable Supplychain blockchain is to improve traceability. Blockchain for vegetable industry enables to quickly track the contaminated or the unsafe products back to their source and check where else they have been sold. This can prevent the spread of any illness in a very short span of time and save lives. Without blockchain in vegetable, the segregation becomes impossible in a retail shop where all the similar products are heaped. This easy recall saves the other packages from wastage.
Vegetable Supplychain blockchain stores immutable data on each every stage the vegetable passes through. From the farm to the tabled Information being collected stored in the blockchain technology for vegetable traceability either manually or automatically by enabling AI sensors to check the hygiene, preservatives and temperature prevailed during the storage of the vegetable. The intuitive blockchain technology for vegetable traceability can be especially useful because it eliminates human errors.
Adopt blockchain for vegetable industry
Food Industry giants like Walmart, Nestlé and Unilever have also started supporting the trending technology to answer the traceability issues and reject food safety problems. This traceability and transparency triggers customer interest by creating more credibility to the product. The quality proof deliberately increases the demand for the product.
Tracefood provides latest solutions for blockchain for vegetable industry. We with result driven deliverables provide customisable blockchain services to create customer's trustworthiness on your brand.
Do you have any questions left?
Write to us! We are happy to help!