Come; Let us explore how the blockchain based seafood traceability helps us improve the global seafood supply chains……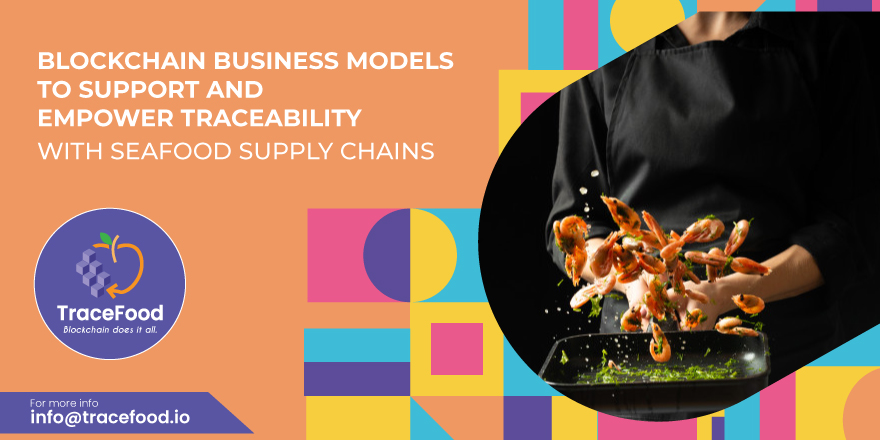 The global seafood consumers nowadays are increasingly wanted to know the mode of origin and the entire journey of seafood right from the ocean to the table before they started to buy and consume it.
As the demands have been getting increased day to day, the entire seafood industry is awaiting to bring a technological primer that can help the supply chain stakeholders cope up with such demands in a hassle-free manner.
But bringing traceability is not that easy especially in seafood supply chains, and of course, it seems to be a nightmare to trace exactly the product flow within the supply chain system, as the majority of the seafood commodities get exported from small suppliers who don't have any proper systems in place for traceability.
Yet, one smart option is there to manage the seafood supply chains efficiently in no time, which is nothing but the adoption of a reliable blockchain based seafood traceability solution like seafood supplychain blockchain.
With reference to the consumers' expectations over the retrieval of reliable information about the food item they wish to consume, I herewith feeling responsible to admit the fact that the two renowned food giants mastercard and envisible have signed their business partnership agreement recently.
This evident that blockchain has an impeccable power in bringing more traceability to the food supply chains with no doubt. This is how the technology blockchain in supply chain management works for the entire seafood sector.
At tracefood, we think that the entire seafood industry has been lagging in terms of traceability due to the sheer amount of seafood trades all across the Globe. Hence, we strive hard to address the industry threatening challenges corresponding to the large-scale seafood production.
To do so, we can help you pilot the revolutionary blockchain based seafood traceability technology to trace the exact source of seafood throughout its overall supply chain cycle. We would also make you fight against illegal or unethical seafood production and supply activities that have been done since a long time ago just only for the sake of getting immense profit.
Conclusion
As a leading seafood blockchain development service provider, we make our provenance solutions always leverage supply chain network abilities and thus accounts for the sustenance of trust among the global consumers.
Thus, as a whole, the traceability of seafood in blockchain is really a boon to the global seafood supply chain stakeholders.